SatRef GNSS Reference Station Structure
---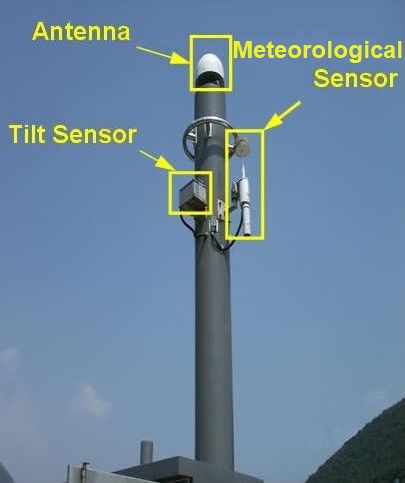 Antenna: Receive GNSS signals




Meteorological Sensor: Receive the meteorological data (temperature, pressure and humidity) for atmospheric analysis.




Tilt Sensor: Monitor the verticality of the 5m pillar and detect abnormal shift of the reference station.




Remark:
There is no Tilt Sensor for the roof-top station (HKPC, HKSC, T430, HKTK, HKKS, HKQT, HKCL & HKLM).